We're committed to superior customer service.  Don't just take our word for it.  Check out our 100+ 5-Star Google Reviews below!
Check Out Our End-of-Year Promotion!!
Empower your purchase and fuel the fight against cancer.
Upgrade your office technology and support two worthy foundations.
Together, we can make a difference!
Buckmaster's 2023 Net Promoter Score
Buckmaster Office Solutions uses the Net Promoter Score (NPS) system to measure customer satisfaction. NPS is a nationwide scoring system that measures customer loyalty, engagement, and overall satisfaction with a company's products and services. Ranging from -100 to +100, a higher NPS score indicates higher levels of customer satisfaction. It's a great way to get a true sense of a company's dedication to its customers directly from the source, providing concrete evidence of service without having to rely on taglines and gimmicks.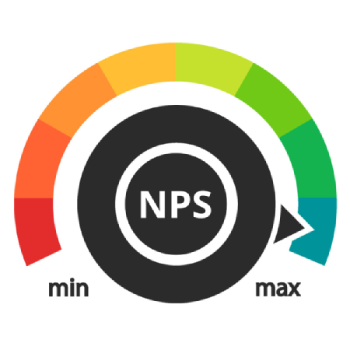 BuckMaster Office Solution - 96
Over the last three months, more than 300 Buckmaster customers have indicated they would recommend us to a colleague or friend. If you're ready to take your business technology service to the next level, contact us today!
WHO WE ARE
For over 60 years, Buckmaster Office Solutions has consistently grown to become one of Sacramento's leading providers of office equipment and document management hardware and software solutions. Locally owned and operated, we recently purchased and moved into a new 20,000 sq. ft. facility. Our building was designed to showcase the innovative office technology products and services that we offer, as well as support our outstanding, fast and reliable service. We are positioned to help you with the necessary process experience to help your organization run better. When you change a process or workflow, you can improve outcomes, control costs and focus on your core business.
Experience
For 65 years, Buckmaster Office Solutions has maintained an outstanding reputation for providing quality office technology products and services to our customers. Our local presence, strong work ethic, and commitment to helping every customer achieve their goals are what drive us to deliver a higher level of service.
Trust
At Buckmaster Office Solutions, we take a refreshing approach to office technology. We actually take the time to listen to your needs and provide you with real solutions to help you meet your business goals. Our document management specialists will evaluate your business processes, make recommendations for improvement, and then implement a plan to save your business time and resources.
Integrity
Our ultimate goal is to ensure that our products and services meet your expectations or standards and represent a good value for you. We are confident in achieving that goal and committed to our promise. That is the reason why we created the Buckmaster Office Solutions Customer Satisfaction Guarantee, which provides for a low risk purchase and offers the following:
*90 Day Full Money Back Guarantee*
*For Black and White and Color Copiers, Printers and Multifunctionals
In the first 90 days after purchase, if for any reason you decide you are not completely satisfied with any new copier, printer or multifunctional purchased or leased from Buckmaster, you may return it for a full refund of the original purchase price.
Then, an extended 3 Year Satisfaction Guarantee**
After 90 days, if you are not completely satisfied and your equipment does not operate within the manufacturer's specifications, Buckmaster will replace it with an identical model or one with comparable features and abilities.
**This guarantee will be effective for 3 years following the money back guarantee, or the term of the finance agreement or lease, whichever is greater. This guarantee will only apply to equipment that has been continuously maintained by Buckmaster under a full service maintenance agreement and has used authorized supplies from Buckmaster. All accounts payable to Buckmaster must be current. This guarantee will not be applicable to equipment damaged or destroyed because of customer negligence or misuse, improper power, or an act of God.
What Our Customers Are Saying
Buckmaster has been taking care of our printer needs for many years and we couldn't be in better hands! When we were in a lease with a machine that wasn't working for us, they worked hard to find us something better and were very fair in the cost. I just renewed another 5 year lease and again they made it easy and even saved us money! When we need them, their technicians come quickly and are always friendly and knowledgeable.
As an office manager in Sacramento for the past 25 years, I can tell you that there are not many companies like Buckmaster. Honest, local, family business with fair prices and no games or gimmicks. Matthew, the sales rep is top notch and I would recommend Buckmaster to anyone looking for copiers or any of the other services that they provide.
Buckmaster has provided outstanding service to all our law firm's locations across California for over TEN years now! They continue to keep our business with their competitive pricing, amazing customer service, and stellar sales department. I recommend to everyone I can.
Excellent customer service! Matt Jordan is awesome 🙂
Allison Pinkham
2022-12-01
Matt Jordan and his team came through when our copier was down and were able to get us a new one and we were up and running in no time! We would highly recommend Buckmaster!!!
We have utilized the services of Buckmaster for last several years and are definitely pleased with their service. Carl Folcik has always been attentive to our needs. I highly recommend Buckmaster for your business print needs.
Sac24thSt Church
2022-11-01
Carl has been our sales representative for years. He has been very helpful in securing printers to lease/purchase and updating existing machines we have on property. He is very professional and knowledgeable. Buckmaster Office Solutions also has a great technical team. Levi and his team are very accommodating ie: walk you through downloading software or networking equipment. I recommend you contact Carl for your printer/copier needs.
I have worked at three different business entities over 30 years where Buckmaster has provided copy and print services. I can confidently recommend Buckmaster to anyone considering managed print services. Their recommendations and estimates are fair and clearly stated, their service personnel are timely and knowledgeable, and all the staff members I have worked with are friendly and helpful. I have coordinated with them to provide new machines, leased used equipment, and maintenance plans for existing equipment, and have never had a problem. The high quality service and consistent support offered by Buckmaster is an asset in the current business climate!
Luigi Piciucco
2022-10-18
I took over as Office Manager for this office about a year ago. I was told by the old office manager that the current Xerox machine we had, had a service contract that would need to be renewed with in a few months. Well a few months went by, I contacted Xerox asking for a new contract. I was told we could not get a new contract for the Xerox machine because it was to old and the parts aren't being made anymore. In order to have the machine maintained we would have to pay around $700.00 for a one time service. Out of nowhere, I get a call from Buckmaster asking about our current machine and if we were interested in buying a new one. I asked for more details. I loved the contracts and different finance deals Buckmaster offers. Carl (Buckmaster Rep) hooked me up with a new machine that scans to email! (and so much more). Can you believe that?! The process I was going through just to scan on the old Xerox was to much compared to this newer technology. To say the least Carl at Buckmaster gave us a great deal on the copy machine, is always there to make sure we have what we need and has just made my day to day easier here at work. Thanks Buckmaster!!
Carl made everything really easy to sign up for and I don't have to deal with printer issues anymore which is a plus.