Buckmaster Office Solutions was founded in 1958 by Leo Buckmaster, and is still family owned and operated by his grandson, Mark Champas. Mark is proud of his grandfather's legacy as a military veteran and family and business man, devoted to his country, home, employees and community. The company is still driven today by the same dedication and core values established 65 years ago. Although the company's product and service offerings have changed and evolved over the years, our commitment to extraordinary customer care and service remains the same.
Buckmaster Office Solutions offers a complete line of industry-leading office technology products that empower digital workplaces, which means connecting people to information, faster and more conveniently than ever before. Whether your goals are to decrease costs, increase profits or simply to provide a simpler and more efficient way to conduct your business, we likely have a solution to help you meet those goals. These include:
Document Workflow Solutions
Office Printing and Imaging Equipment
Production Print Solutions
Audiovisual Collaboration Technologies
Paper Shredders and Paper Finishing Products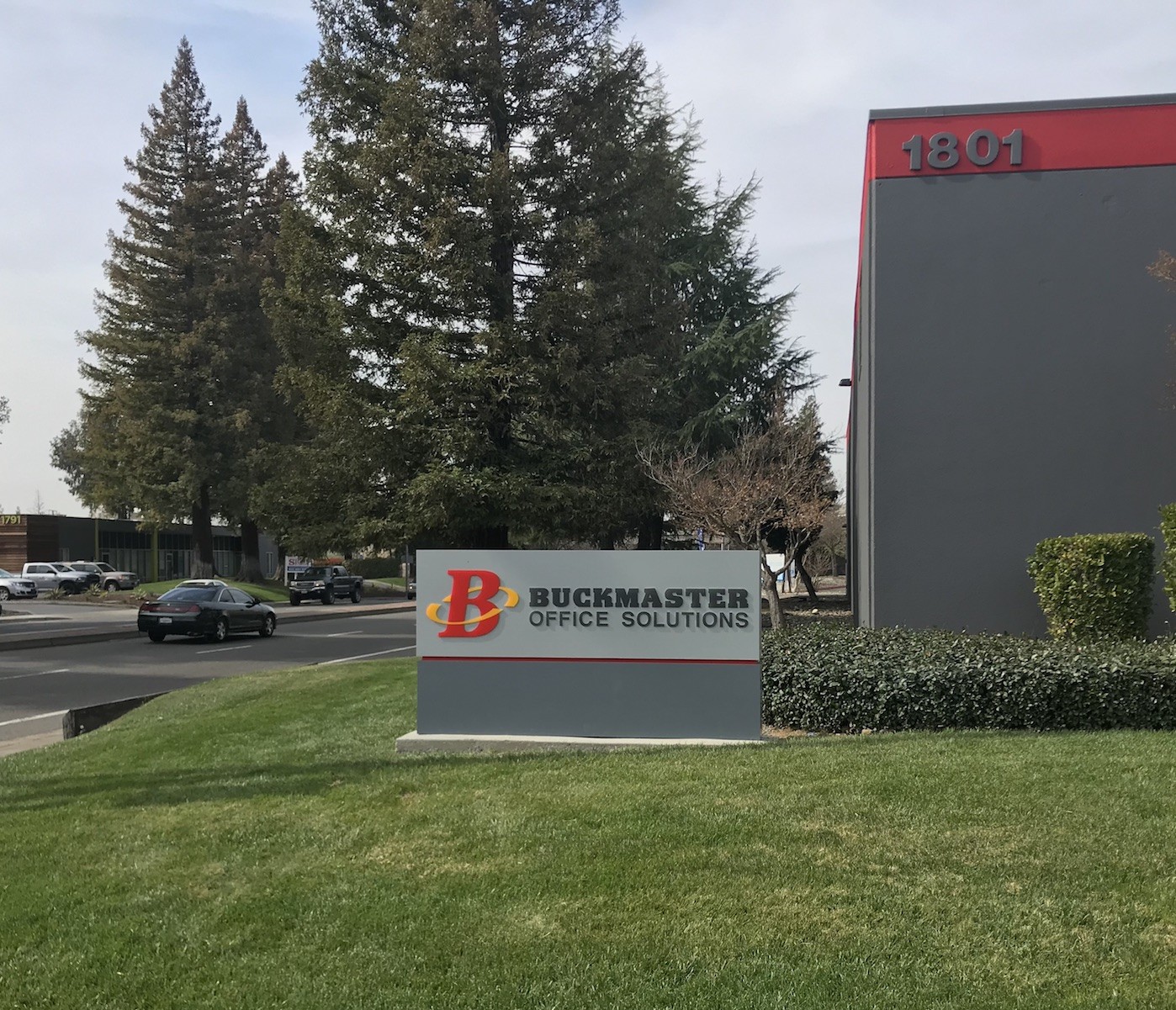 We're excited to be in our new location!  Stop by anytime to see our beautiful showroom and products.
Buckmaster Office Solutions Mission and Values:
We are responsible to our customers, employees and our vendors. In carrying out our mission, we do not take professional or ethical shortcuts. Our interactions with all segments of our job must reflect the high standards we profess.
Our business lies in using our skills and training to find the most responsible and cost-effective solution for our customer. All of our actions must be measured by our success in achieving this goal. We value our ability to serve everyone who can benefit from the appropriate use of our products and services, thereby providing lasting consumer satisfaction.
We expect profits, but also expect the work that we do has a measurable benefit and satisfies the customers' needs. Our company future depends upon maintaining a financial position that makes possible the investment in leading technology tools, solutions and training